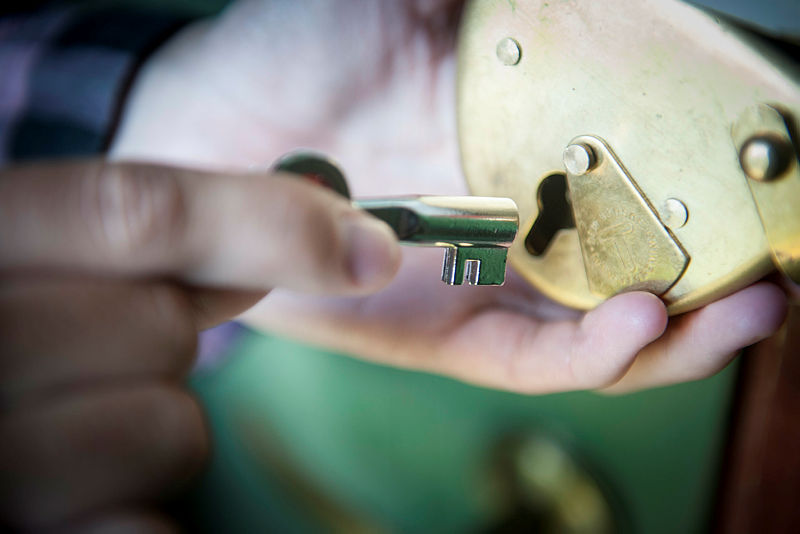 If you are a member of DNT, you may borrow a DNT cabin key against a deposit of NOK 100, which is refunded upon return. If you're not yet a member, you may join here. To get the key, please remember to bring a valid proof of membership, by card, app, email, or by text message.
DNT has more than 500 cabins throughout Norway. About 450 of them are not staffed and are self-service or no-service cabins. The DNT-key fits the locks on all these cabins. Browse to find the cabin of your choice on UT.no and check to see if the DNT-key is listed under "Key".
You may keep a DNT-key as long as you are a DNT member. You may return a DNT-key and be refunded the NOK 100 deposit on it at a DNT staffed lodge, a DNT office or a collaborating partner office.
Who can borrow the DNT-key?

DNT representatives in Norway.

Phone numbers

Eidfjord Tourist Office

53 67 34 00

Geilo Tourist Information

32 09 59 00

Hemsedal Tourist Office

32 05 50 30

Hjerkinn Fjellstue (lodge)

61 21 51 00

Kongsberg Tourist Service

32 29 90 50

Oppdal Tourist Office

72 40 04 70

Otta Tourist Office

612 41 444

Rjukan Tourist Office

35 08 05 50

Røros Tourist Office

72 41 00 00

Sport 1 Gausdal (sport shop)

612 20 217 /
958 24 510

Turtagrø Hotel

954 73 059

Valdres Tourist Office

61 35 94 10

YX Bjorli and Tourist Information (gas station)

95 88 84 58

Odda Tourist Information

53 65 40 05

Tynset Tourist Information

62 48 04 00

Femunden fjellstue (lodge)

62 45 95 41 /
951 75 989

Lom - Norsk Fjellsenter

61 21 16 00

Dombås Tourist Office/Heimekos

918 87 716
Representatives in other countries

Phonenumber

Denmark: Norsk Rejsebureau

+45 33124565