Booking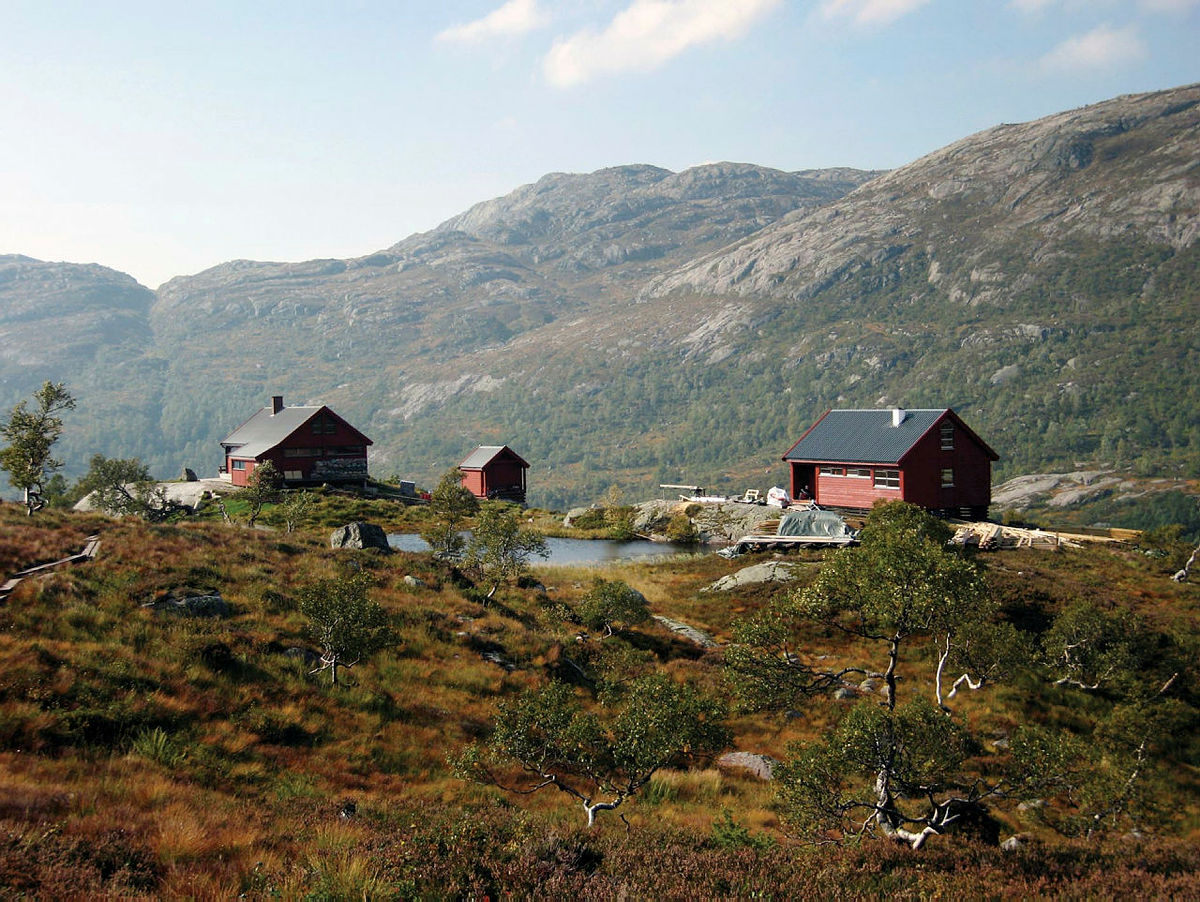 The cabin complex Blåfjellenden, in Gjesdal, Rogaland. Foto: Odd Inge Worsøe
Accomodation cannot always be booked in advance, but everyone who comes to a cabin will have a place to sleep, either in a bunk or on a mattress on the floor.
You do not need to book accomodation before you come to a cabin, just make sure that the cabin is open. Opening hours can be found at UT.no. However, if you are staying at a staffed cabin for two days or more, it is advisable to book in advance. You can book by calling or sending an email directly to the cabin.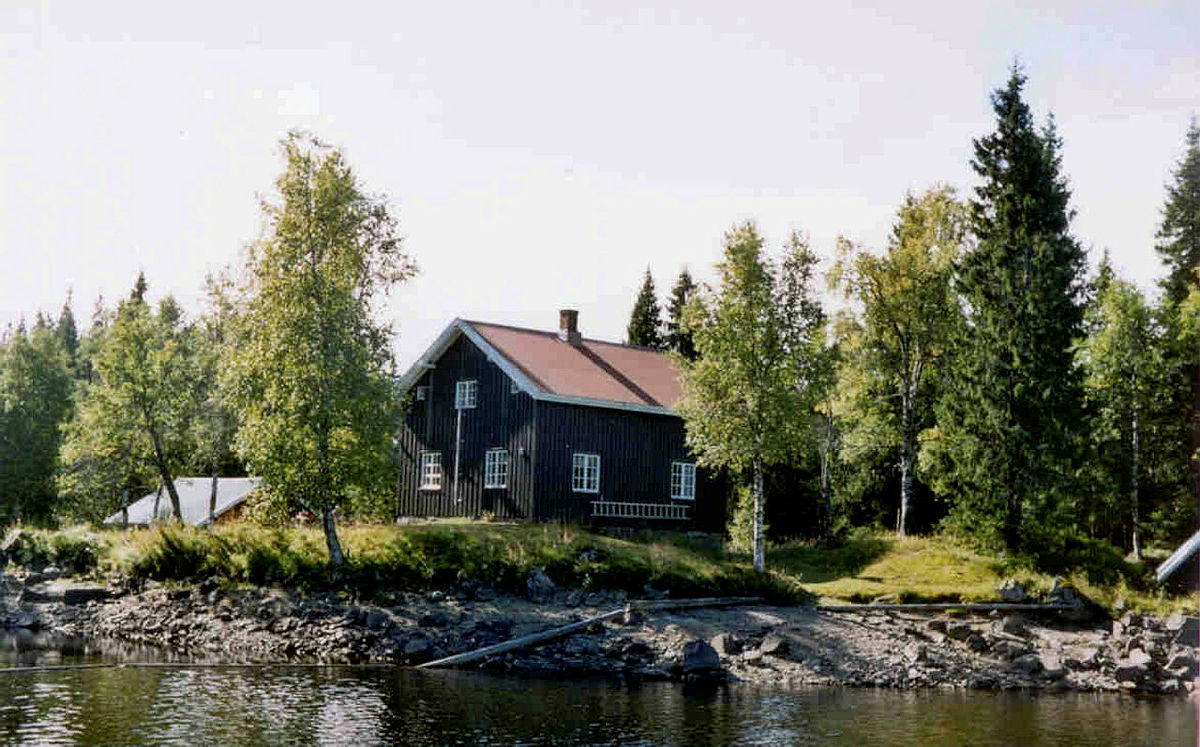 Katnosdammen. Foto: DNT Oslo og Omegn
Book no-service cabins in Marka
DNT Oslo og Omegn has 34 no-service cabins in Marka. These cabins can be booked in advance, as long as one of the travel companions is a DNT member and has a DNT key.
The booking website is only available in Norwegian, but if you know the name of the cabin you want to book and your arrival and departure date, you will be able to make a reservation.
Description of booking:
See all the cabins available for booking at booking.dnt.no.
Remember that at least one in the group must be a DNT member and have access to a DNT key.
Pick the date and number of beds, fill in name, membership number and complete the payment.
If you are traveling and visiting more than one cabin, you can book everything in one order.
You will receive an email confirmation after completing your order and payment.
Terms and conditions for cancellation/change of reservation:
Cancellation and change must happen at least 5 days before the stay takes place for a full refund.
Cancellation later than 5 days before the stay gives no refund.
Please note that you must call or send an email to cancel/change a reservation by midnight no later than 10 days prior to your reservation date. E-mail: info.oslo@dnt.no, tel. +47 22822800.
In case of cancellation, please note the following:
In this version of DNT cabin booking, you must cancel the entire booking (all the beds you have booked at a cabin) if someone withdraws from the trip. Then the order must be done again, with the correct number of persons/beds. If you are a group, we recommend that each person submits their own order. This way, the person who orders does not have to resubmit the entire registration if someone withdraws from the trip.
Staffed cabins in Oslomarka:
The cabin is located southwest of Nordmarka. From the fireplace there is a panoramic view of Sørkedalen, Bærumsmarka and the southern part of Krokskogen.
Contact us to book your stay at the cabin, in gapahuk or lavvo. All accommodation must be booked in advance.
E-mail: kobberhaughytta@dnt.no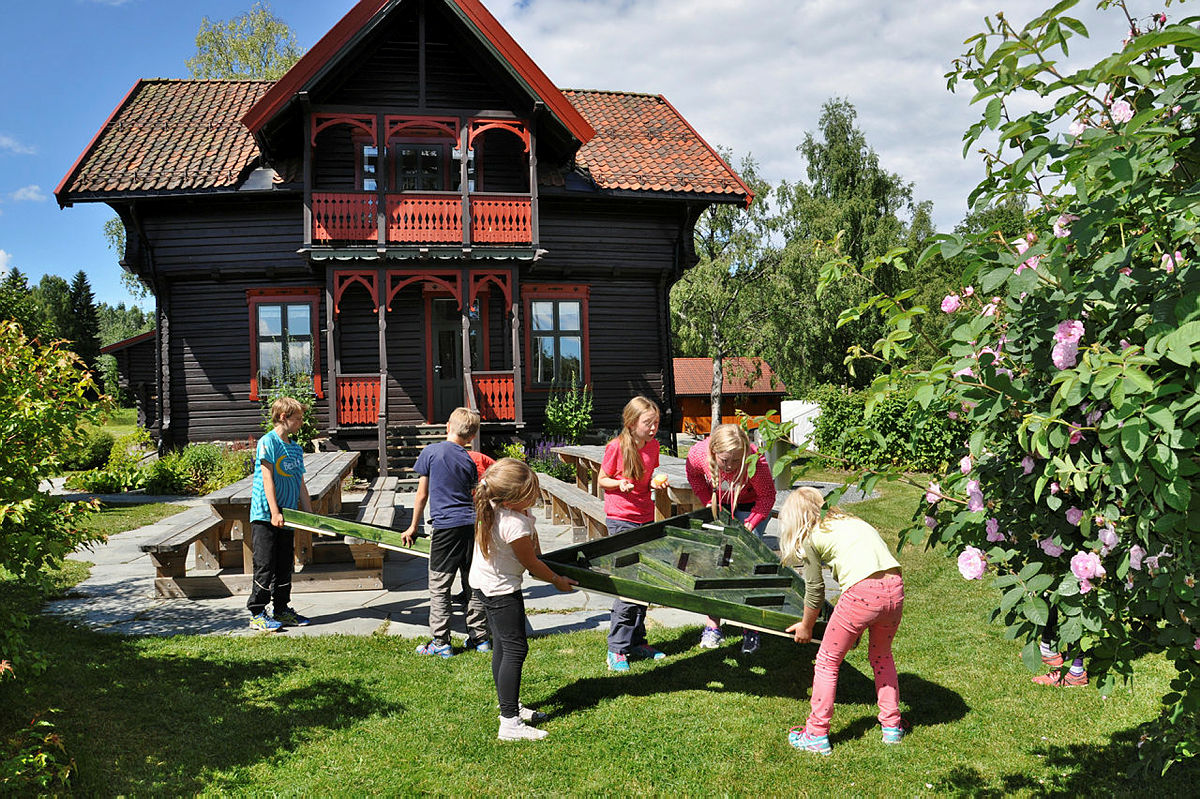 Sæteren Gård. Foto: DNT Oslo og Omegn
Sæteren Gård is the perfect hiking area for children in Bærumsmarka. We have activities such as obstacle course, zipline and bow and arrow.